Once you installed Yet Another, two pop-ups will appear on your spreadsheet. You should then see the new entry 'Yet Another Mail Merge' under the add-ons menu: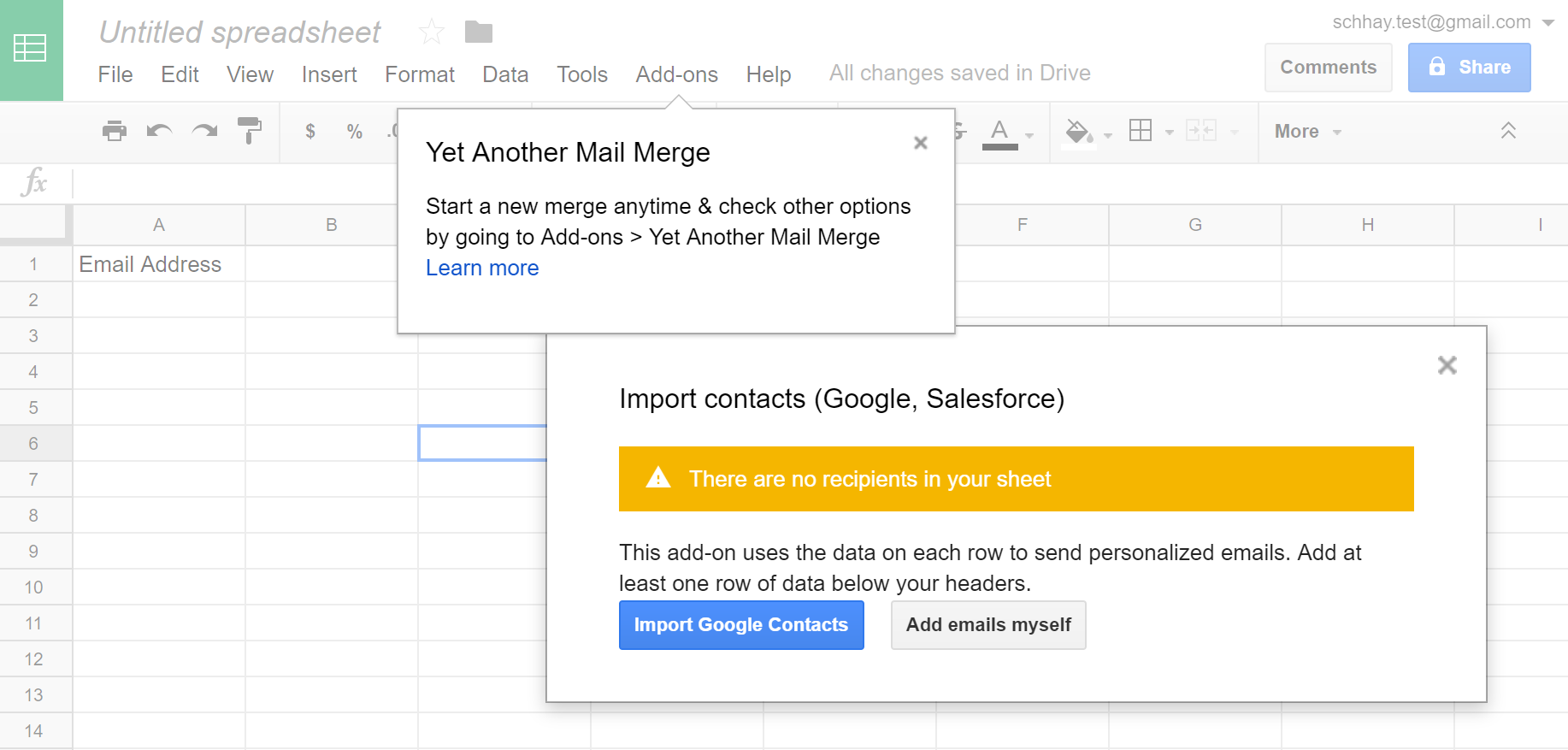 You can now close both pop-ups, start to
import your contacts
or add them yourself to your spreadsheet. You are now ready to start a campaign!
Your daily quota for Yet Another Mail Merge varies on the type of your Google account (G Suite or Gmail) and the different plans.
Free version
With the free version of Yet Another Mail Merge, you can send emails up to 50 recipients every 24 hours.
If this 50 recipients / day limit is not enough for you, you can subscribe to one of our paid plans and get much more quota, or use our referral program which is free, but limited in time.